Browse Air is a lightweight mobile browser which provides a speedy and simple web browsing experience.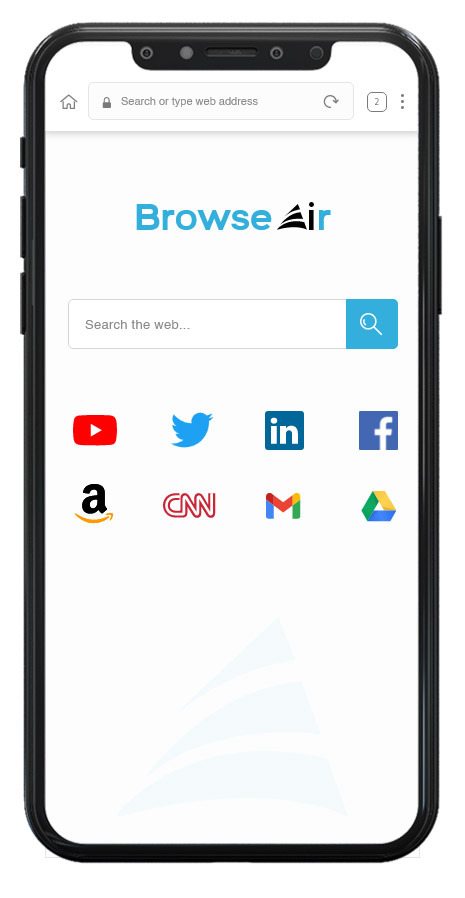 About Browse Air
You will love the fast browsing functionality, along with the light-weight small compact nature of the quick browser sized at only 2MB.
And that's not all, as an added feature the browser also supports the Scanning of QR Codes.

Simple and elegant UI Design
Search engine functionality and results powered by Yahoo

Freely download Browse Air today.
Built by Browsa
Browsa builds & monetizes custom mobile browsers and desktop extension-based products, both owned & operated and for 3rd party partners. We love building quality feature-packed browsers & extensions for our partners and users, aimed at improving overall user experience and engagement levels.